It has been an absolute whirl wind around here. Blogging has taken the back burner unfortunately but hopefully there is a light at the end of this crazy tunnel and I can resume some normal activity on here.
Let me try and recap the last month or so.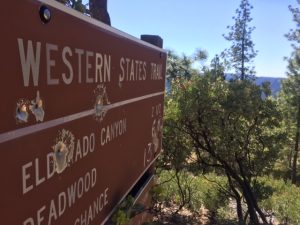 To start, I had a great run in the canyons on the Western States trail with Pigeon. We only ran 17 or so miles but we climbed over 6,000 feet. We started at Michigan Bluff and ran to Devil's Thumb and back. I love this trail and no matter how many times I have been on it, it never gets old and it never gets easier!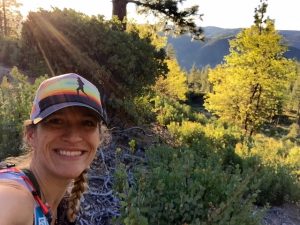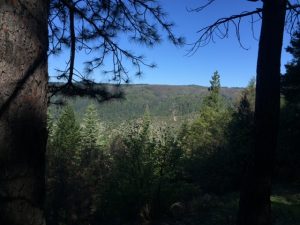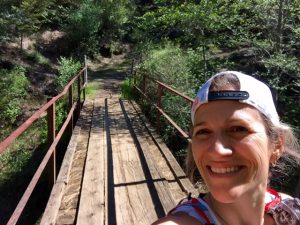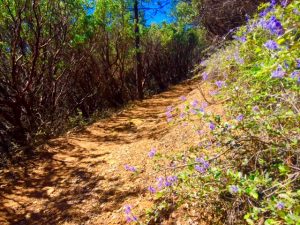 Then Jersey Dad arrived for a visit and to celebrate the Peanut turning 8 years old. I quickly jumped from running mode to mommy and hostess mode.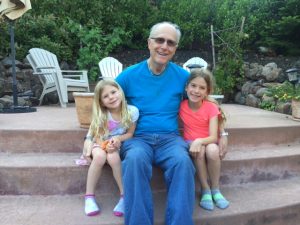 On top of all of this, Squeaker had the chance to try out for the swim team! Big sis was there in support (sort of) and luckily, she made it with flying colors! So proud of that kid.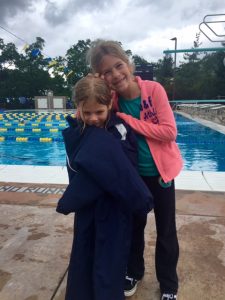 Alas, that means swim team season has officially started with scheduled practices 5 days a week! We are working on a routine and balance right now. School comes first even though there is not much school left!
During Jersey Dad's visit, I took a "mental health" day from work and joined Pigeon on her mid-week long run since I knew running over the Peanut's birthday weekend wasn't going to fly. It was a hot day and running long on a Thursday really threw me for a bit but we had fun regardless, as always.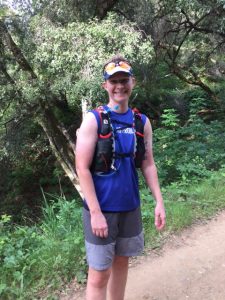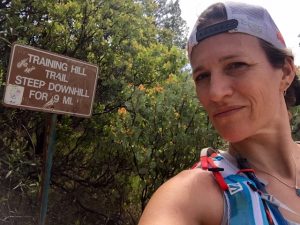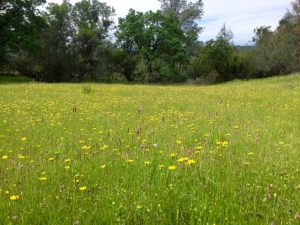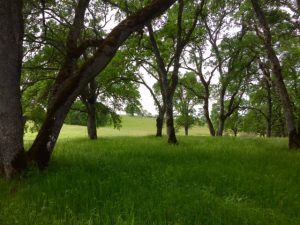 Shortly after that long run, it was time for the final long run of the training program! Pigeon and I agreed to meet on Saturday and kick out 30 miles as our last long run before our race in two weeks. The day started out nothing short of entertaining …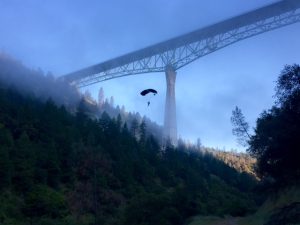 Within minutes of running we were startled by some base jumpers off of the Foresthill Bridge. Talk about taking your breath away. These guys were super nice. They landed right in front of us so we chatted with them for a bit before continuing on our run.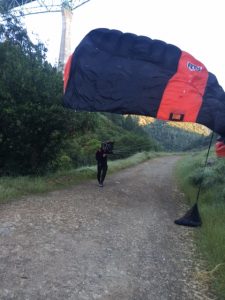 It was a beautiful day to run and we'd occasionally switch things up by picking a new (old) trail to follow to change the course a bit. There was also an equestrian race happening at the same time so that made things very interesting. I don't mind sharing the trail with horses but I do admit, they give me a bit of a scare at times. I've met too many not so skilled riders who tend to not have control over their horse. Hence, my fear level always raises a notch when we encounter one. I am sure the horses can sense that.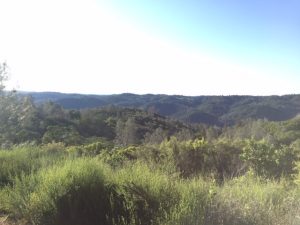 We had to cut the run a few miles short to due to a small situation at home (nothing to worry about) but I was content in myself and the way that I was feeling during the run, that I could have continued on if need be.
I feel pretty darn good going into taper right now. Truth be told, I was mentally ready for taper about a week ago! My training this round, I feel has been good. I raced two solidly hard 50ks (not intentionally) and was able to maintain a higher mileage for longer than I normally would in a training period. That's the nature of the beast when you choose races as 'training runs' and have life get in the way from time to time.
I feel comfortable in my ability to climb, mildly comfortable in my ability to descend (going to take it super easy on those to save my knees) and I feel somewhat comfortable in being able to handle the distance.  A 100k is farther than I have ever gone before, so I can't lie and say a small part of me isn't a tad bit nervous about that but mostly I am excited and curious. I am curious to see what unfolds. I know there will be ups and I know there will be downs.
Pigeon and I have decided to run together. She has a set pace and a set goal in mind and since this is my first ever 100k, I am content to go with her flow. We both want to finish. So, for my first ever 100k, I am content to enjoy the experience, the company and the scenery so long as I finish, and finish smiling AND qualifying for the Western States 100. 😉 Can't forget that little piece of the puzzle right? Although, that wasn't my initial reason for doing this race … but it is a HUGE cherry on top.
Now, to enjoy my two weeks of taper. This should include taking care of myself with good quality food, some decent sleep and lots of stretching.
Happy Trails!
~Trailmomma