The October love is still flowing strong. This past weekend was no exception. We squeezed in a lot!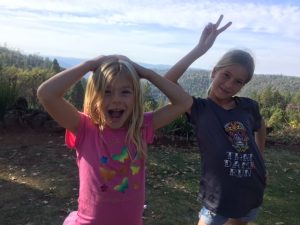 The weekend started off with the school's Harvest Festival on Friday night. I am giving the PTA props because they made some changes to the festival and it was well done. Vans helped with some set up too.
Saturday we found ourselves at the Loving Lane event down in Sacramento. Sally Edwards, aka the Head Heart is a dear friend of ours. Her nephew Lane Edwards was in a terrible accident about two years ago and was left with a C4 spinal fracture which has left him unable to walk.
Lane is defying all odds with the help of a huge team of trainers who are supporting his efforts to be able to walk again, on his own two feet.
We attended his event to help support LovingLane.org which is enabling Lane to continue with his therapy. Check out his website www.lovinglane.org and see how you can help.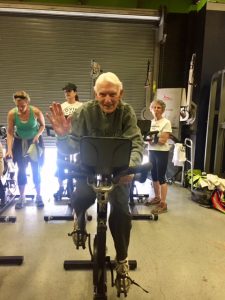 Also attending Lane's event was Pinkhouse, our 97 (soon to be 98 in December) year old friend who contributed by doing an indoor cycling ride for Lane! How is that for inspiration!?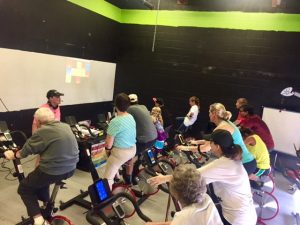 Sunday morning came bright and early for us after the great day we had at Loving Lane.
A few weeks ago I ran into Coach Nikon (my old trail coach and friend). He is the Race Director for That Dam(n) Run – trail 10k and half marathon.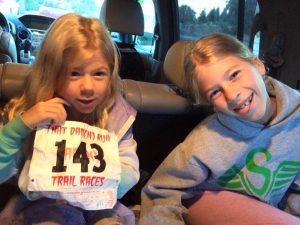 Coach Nikon invited Vans and myself to come out to his race AND he told us to bring our girls. He said that he and his daughter the Cheetah, would watch them while Vans and I ran. How absolutely perfect (and nice) is that?!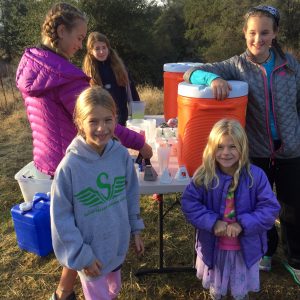 I ran the half marathon and Vans ran the 10k. My race started first. After a few announcements from Coach Nikon, I was off and running.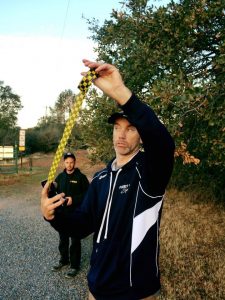 The 10k runners followed yellow and black checkered ribbons while the half marathon runners followed pink and black striped. The course was well marked with ribbons and with flour on the ground. If you got lost, you clearly were not paying any attention.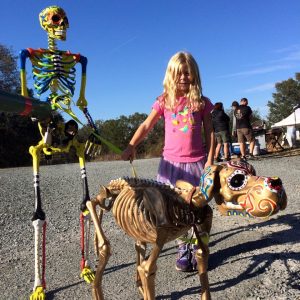 I should note that Vans does not run much if at all. He's probably run once this entire month. Needless to say, he was pretty stoked to find out that he was the winner of the 10k.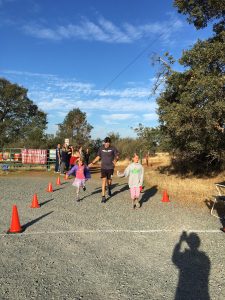 He was also pretty tired and really did not enjoy the uphill finish! ha!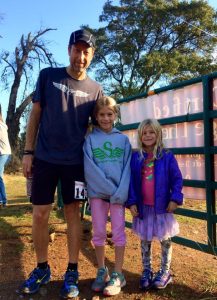 He had a blast though and loved the challenging course. Hmm, maybe I'll sign him up for the half next year?? 😉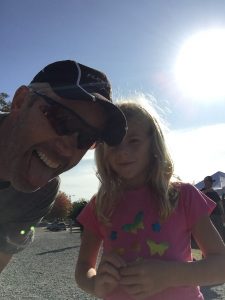 My race was fun. I ran hard and had a great first half. Second half, after climbing the old dam hill, I slowly started running out of steam.
There was a young(er) girl who passed me at one point and who I stayed behind the entire second half of the race. She was running super strong.
She stopped at the last aid-station, about 1.7 from the finish and I grabbed her arm and said, "Nope. Come on! This is your race. You've got this, let's go!" She followed and took the lead.
She asked if I wanted to pass and I told her no, this race was hers as she had been a super strong steady runner the whole day.
We turned a corner and saw the final stretch to the finish. It was completely up hill!!! I had been running steady for the last 3 or 4 miles with no walking … seeing that hill just knocked the wind out of me!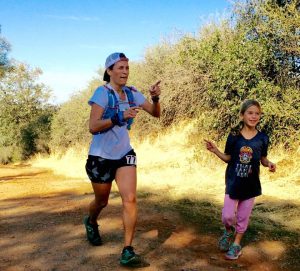 Vans snapped that photo as I was cresting the hill. I was giving Coach Nikon the evil eye with a bit of Jersey-attitude for throwing that darn hill in at the finish. FYI – You had to run the hill because EVERYONE was watching and cheering at the top. 🙂
It was a FANTASTIC race. Such a gorgeous day and a very well run event with amazing volunteers!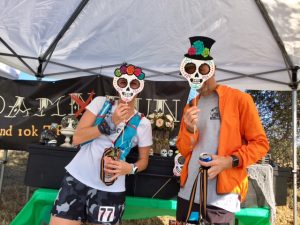 We chilled at the finish line laughing and chatting with friends.  We didn't really want to leave ….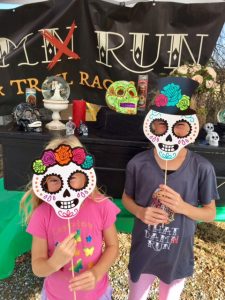 but alas, we had promised the girls a trip to Apple Hill to get pumpkins since next week is Halloween. Where is time going?!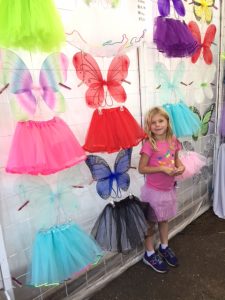 We stopped quickly at an orchard to get pumpkins, apples and look at the all the vendor booths. Squeaker found her happy place at a booth that sold tutus and fairy wings.
Next stop, was at our dear friends winery. Our peaceful happy place. The girls just love it here and so do we.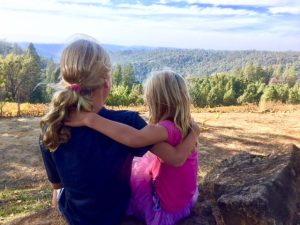 The girls run around playing while Vans and I chat with the owners and our friends, Ann and Paul (in between masses of people visiting the winery of course).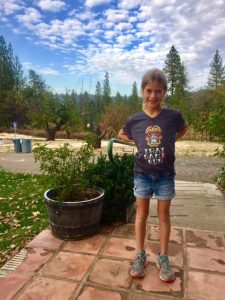 October is always an insane month for them. It is the busiest time of year actually. Vans and I are low maintenance and happy to sit and enjoy the views. We also love to help them out when they need it, carrying boxes, empty glasses or whatever they need. It makes us happy to help.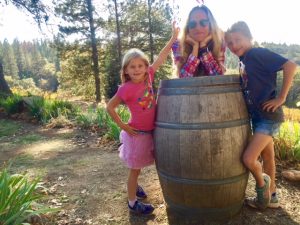 Needless to say, I am bummed this is the last week of October. It has been one amazing month and I have been so blessed and over-joyed with all that we have been a part of this month.
Next weekend is my plant-based cooking class and I am super excited about that. Stay tuned.
Meanwhile, November isn't looking too shabby at the moment. My trail-girls, Stonegate and Burning Girl and I have a little road trip adventure coming up which should be fun!
Life is just good all around.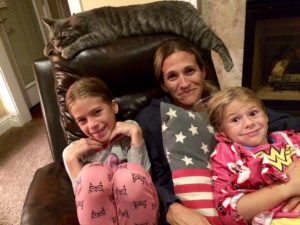 Happy Trails!
~Trailmomma