After my last post, my life  jumped into a whirlwind of excitement that had me flying across the country, meeting medical and nutritional idols and being away from my family for FIVE days!
So do you remember back in March, I posted about the fact that I was headed to Washington D.C. to attend the Physician's Committee for Responsible Medicine's (PCRM) Food for Life Certification program?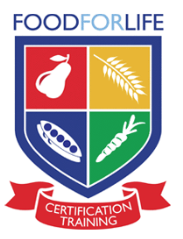 Well folks, it's official!! I am a Certified Food for Life Instructor!!!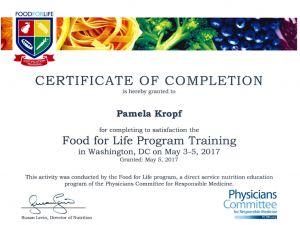 The Tuesday after I finished Canyons, I hopped on a plane and flew to D.C. for my training. The plane ride left me with time to sit and recap the race in my head with the intentions of blogging while I was there. It happened, eventually (read my race report here).
Most of my time in D.C. however was spent soaking up SO MUCH information and meeting 25 of the loveliest attendees ever. Over 90 people had applied and 26 were selected. We had someone from Ireland and someone from China! It was amazing and to sit in a room with that many like-mined, empowered and energized people was unbelievable. Everyone was eager to learn and our instructors were hands-down some of the most intelligent and kindhearted people on Earth.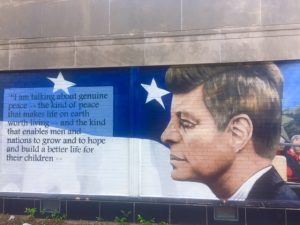 Every morning, I would leave my hotel and walk the .4 of a mile to PCRM and the Barnard Medical Center. The weather was gorgeous and the walk was easy. Each morning they provided us with a plant-based breakfast! It was delicious.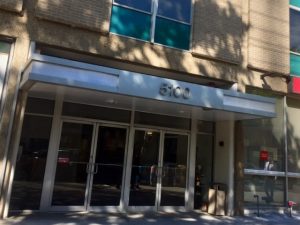 PCRM is the only nonprofit organization in the country that provides nutrition and cooking classes that focus on disease prevention and survival. It is 100% evidence based. It was founded in 1985 by Dr. Neal Barnard and has been growing and educating ever since.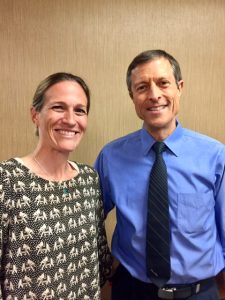 Dr. Barnard spoke on our very first day. He truly has a heart of gold and a passion for animal rights and health.
In addition to his talk, we had some lectures on administrative stuff, a full-on cooking demonstration and a panel discussion where we were free to ask four PCRM dietitians anything we wanted! The last class of the first day however, was one of my most favorite!
The last class was called, Teaching for Understanding: What to say and how to say it so that your students truly learn. It was phenomenal! By full admission, I am a terrible public speaker so I am always looking for ways to improve. This class gave us plenty to think about and  techniques to implement when we are conducting classes. I loved it.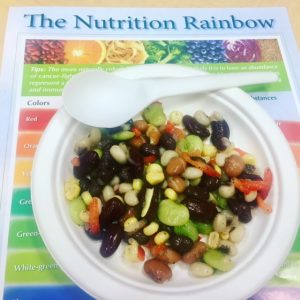 The second day started even earlier than the first and once again, a full breakfast was provided.
The second day of the training consisted of an introduction into the many different classes we will be allowed to teach.

There is a curriculum for Cancer (Food for Life: Cancer Project – Acquire knowledge about the link between diet and cancer) and one for Diabetes (Food for Life: Diabetes Initiative – Learn more about the benefits of a plant-based nutrition approach for diabetes and prevention) in addition to so many more!




You get the idea … the possibilities and topics to teach are plentiful and best of all life saving.
We also had to perform our very own cooking demonstration in front of the group and our instructors. Afterwards, we were critiqued and given ways to improve or enhance our class.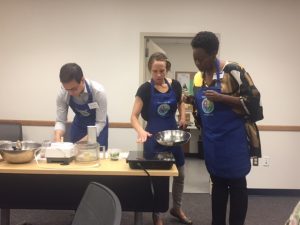 Not going to lie, that was a little nerve wracking but I think it was imperative to give us a sense of what we will be doing when we return home.
The group at PCRM thought of everything. They answered our questions and they helped us navigate the endless opportunities we might be able to find using our new found skills and tools.
PCRM gets nothing in return mind you. Their only hope is that we, as Food for Life instructors go forth and teach! The more people we can reach across the world, the better.
With over one million people being diagnosed with cancer and 25 million people being diagnosed with Type 2 Diabetes in the United States each year – The Food for Life program is an innovative approach to a medical challenge.
So what is my plan? What is my agenda now that I am a Food for Life Instructor? Well for starters, I still have to study all the books, curriculum and information we received while at the training. I do have some ideas rolling around in my head though. I think to start, I'll do a pilot program with a small group just so that I can get my "feet wet" and my materials ready.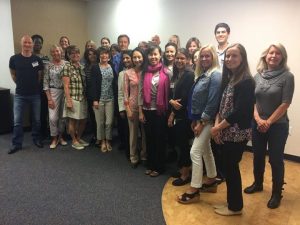 Regardless, the fire has been lit and I am eager to get teaching! There is so much power behind food. There is no denying that it directly correlates to our health and well being. I think everyone knows and understands this but I also think, they could use a friend … a helping hand … a TEACHER to help them traverse what may seem like a difficult road ahead. I hope to be that person.
Happy Trails!
~Trailmomma