Yesterday was Van's birthday. In the past we've gone on some great trips as a family to Tahoe or Tiburon to celebrate but with the start of kindergarten, we had to keep things closer to home this year.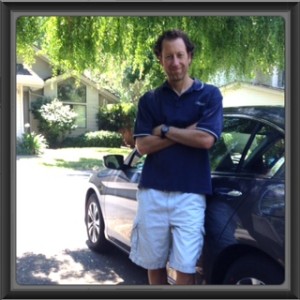 Vans had to work so the day started off pretty normal but after work, the girls and I took him to The Purple Place which is one of our family favorites. I had arranged for two other families (each with two kids) to meet us there for dinner and drinks. Craziness ensued but in a good way.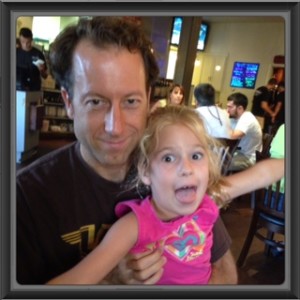 Squeaker has had some tummy troubles lately and as a result, we've taken her off dairy. Things have steadily been improving so we've occasionally let her have some dairy here and there, but never too much (don't worry, I won't get on my soap box now and rant about how terrible dairy is for you). The girl is a dairy addict and so last night when all the kids got the grilled cheese as their dinner, Squeaker's eyes lit up. As typical kids do, they all nibbled their sandwiches leaving about a inch plus crust (god forbid they take a bite too close to the crust!). Squeaker just inhaled hers. Whole. I don't think she even chewed it. A few minutes later I catch her sitting in the corner with more grilled cheese! "Where did she get that!?" I think, then I realized, she'd been stealing all the left over grilled cheese corners from all the other kid's plates and was eating them! She must have consumed about 4 grilled cheese sandwiches last night! Oh boy.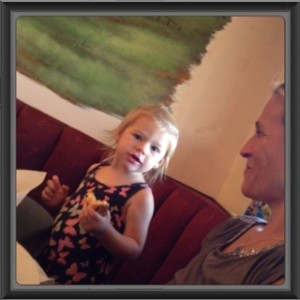 Yum! Grilled Cheese Please!
During dinner the owner of The Purple Place came over to say hello and see how our dinner was that evening. We mentioned that it was Van's birthday and he immediately wanted to buy him a shot! Vans declined so instead the manager brought over this huge bowl of vanilla ice creaming sitting on top of a huge oreo cookie brownie! All the kids went bug eyed when it arrived and the manager had to go back and get 10 spoons and little bowls. The kids (and Vans) were in heaven. Squeaker had a small bowl too … that girl is going to have a tummy ache today for sure!
After dinner we went home where Vans opened his birthday presents and cards. All in all, I think it was a nice evening. He even mustered up enough energy to go back out with the guys and hit a few bars while all us girls just went to bed. Yup, I am lame like that. I was tired.
Not a whole lot planned for this weekend. We do have a babysitter coming on Saturday (woot woot) so that Vans and I could have dinner and have a nice night out although it IS the last concert in the park (our kids love concert in the park) so I kind of feel guilty not taking them.
Tomorrow morning I am taking an online class from Ange over at Hol-Fit. She teaches these awesome PowHow classes and this will be my fourth. My favorite has been her Meal Prep class where she teaches you how to make the most out of an hour or two on the weekends to prep your meals for the week. Tomorrow's class is her Back to School Edition where she will explain how to prep lunches for the week for our little ones that are healthy and won't take up our weekday evenings. I am excited even though I have a feeling my girls won't eat half of the healthy food she is going to suggest but I love Ange's teaching methods and delivery and really just enjoy supporting her in these types of things because she does make a difference. She definitely has changed my way of thinking about a few things and for that I am truly greatful.
I also hope to get a Ridge Loop of Death run in prior to her class … I just need to muster up the strength as Diane's workouts this week have been leaving me super sore! In a good way though!
Happy Friday all!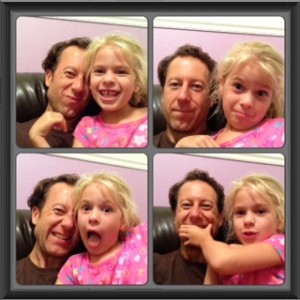 ♥ Trailmomma