Wow, I can't believe I haven't written a blog post since early December!? Happy New Year everyone! Time is sure flying already.
It isn't that I haven't wanted to write or had anything to write about, I just purely have not had the time to sit down and devote quality time here. This is sad because this used to be my creative outlet but clearly through the years, it has developed more into Race Reports and the occasional trip to Plant-Stock posts. 🙂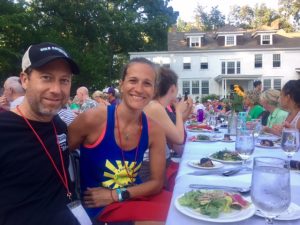 Today I decided to file away some time to sit down and just "check-in" with all of you and this ol'blog. I've been coming here (or blogging to be precise) since about 2009! For you long time readers, you've been with me through my first ultra and the birth of Squeaker! Crazy where life takes us huh?
To recap, I have been running. Every weekend I am hitting the trails filling my heart with all things trail-running. Laughing, running and loving nature. I am blessed to live where I live.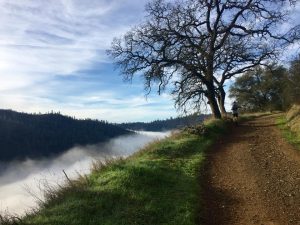 My kiddos are deep into their winter sports season playing basketball which warms my heart like no other. I was a basketball player and I love the game but watching my girls play and learn to the love the game? Best thing in the world!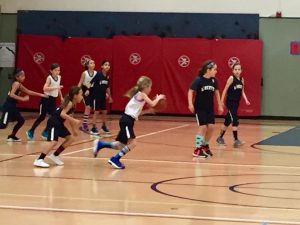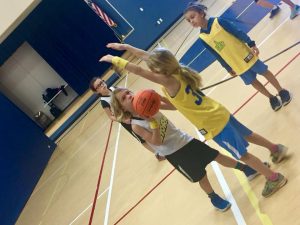 Overall 2017 was a pretty good year. I ran in some amazing races (see my Race Reports page), I traveled to Washington DC and became a Food for Life Instructor and I laughed, a lot.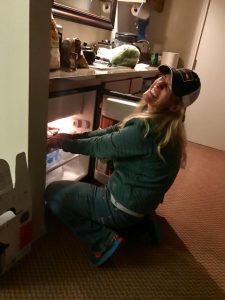 I also paced Pigeon the last 20 miles of her first ever 100 mile finish at the Tahoe Rim Trail.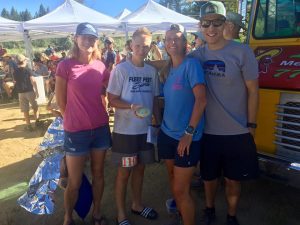 And I paced my friend Miss P into the night running 31 miles of her first 100 mile finish at Rio Del Lago.
How awesome is that?! Watching someone run 100 miles is beyond motivating and spectacular. I adore these women.
Yet 2017 wasn't all sunshine and roses though. Some chapters in my life closed but when one door closes, another opens right? The universe has a plan. I have always thought and believed in that. Sometimes it is hard to listen to it because it has been familiar, routine or comforting but all you can do is trust.
My hopes for 2018 are simple: Laugh ♦ Love ♦ Listen … MORE.
I want MORE outdoor adventures with these two crazies!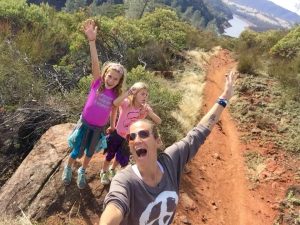 I want MORE roller skating adventures – YES I begged my friends to roller skate … the end result? THEY LOVED IT!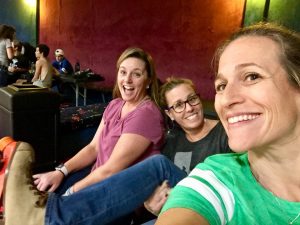 So I want to do it again!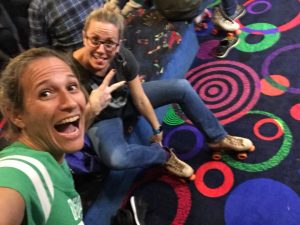 I want MORE plant-based education whether in person or through social media. I recently taught an in-home cooking demo for my friend Beth. It was fun! Currently I am coaching 17 people at work and it is so rewarding and exciting to watch them discover the power of a plant-based way of living.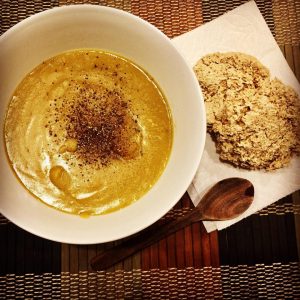 I want MORE one on one time with this guy.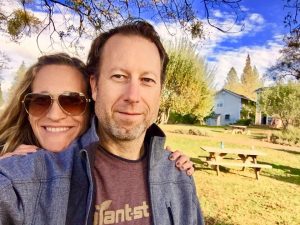 No one supports me and loves me like he does. He also loves being outside just as much as I do and I love how he is instilling that in our girls. Our family adventures are what I cherish most of all.
So that's 2017 in a brief recap and 2018 wishes all in one post! Not bad for the first post of 2018!
Whatever your goals are for 2018 or whatever happened in 2017, be at peace with it and trust what unfolds before you. Sometimes it takes stopping the search, the quest, the need-to-know … to find what you are looking truly looking for in this crazy world.
Just breathe. Just be.
Happy Trails!
~Trailmomma