A few weeks ago I received an email from Chris Russell, the host over at Run Run Live podcast. 

Someone had told him that I would be an interesting person to interview. HA! While I am not so sure about being "interesting" it was a super fun conversation that lasted about 25 minutes. I talk about running, mom'ing, plant-based stuff and how the heck I squeeze it all in!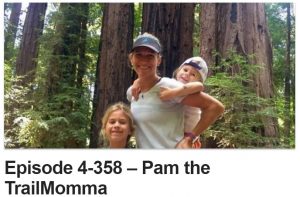 If you want to listen, you can click HERE. The beginning of his podcast starts with Chris talking about his marathon training and a piece on beating those winter blues.
My portion of the podcast  starts at about 18 minutes.
You can also listen on RunRunLive on  iTunes.
Many thanks to Chris over at RunRunLive Podcast for his time and interest and a big HELLO to the new readers his podcast had channeled my way.
It never ceases to amaze me the path our lives can take based on the people we meet in life. I have had an incredible February and I feel truly blessed.
February has been the month where I have felt my "plant-based super-powers" have been utilized the most and I look forward to helping and doing more! 🙂
Happy Trails!
~Trailmomma