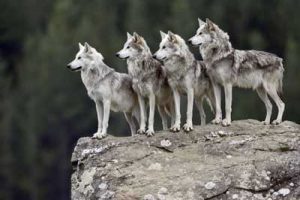 What started out as a joke on Facebook before our road trip a few weeks ago (you can read about that adventure here), got me thinking about the people I run with and who honestly, I spend most of my happy time with (besides my own family).
I feel very lucky to have the set of friends that I do. Friends who do crazy things and who enjoy Mother Nature and getting muddy just as much as me.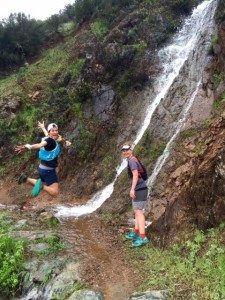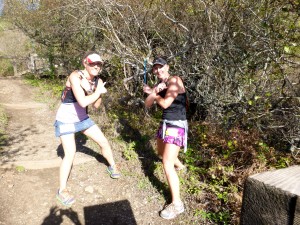 If you read my posts, you know who these usual suspects are in my life. Pigeon, Stonegate and Burning Girl are the most frequent. Occasionally we are lucky enough to run with Miss P and Pearls.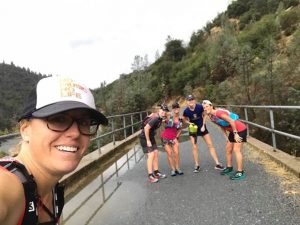 I also run with a dear friend, TiggerT. She doesn't run ultras but when we do run, we usually laugh, a lot. She is my California International Marathon buddy and my "road-running" friend.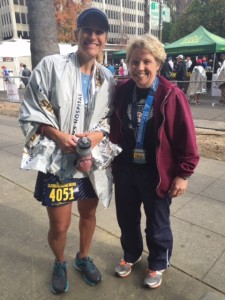 But more importantly, she and Stonegate, Burning Girl and Pigeon are my friends. My wolf-pack. They are the ones I know will support me in a race and in life.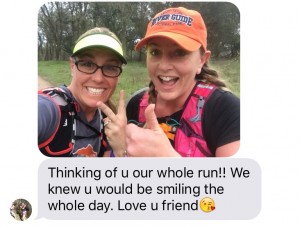 Truth be told, before I ran trails, I ran alone. A lot. I used to read Kristin Armstrong's blog Mile Markers on Runner's World and would be so envious of the stories she'd write about – meeting her friends for a morning workout or a long training run – laughing and sharing their life's problems with each other. I wanted that.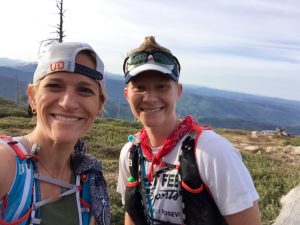 Well now, I have it but 100 times better.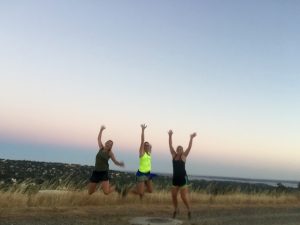 My wolf-pack doesn't run together every day or every weekend, but we are connected. The trails may have brought us together but it isn't what keeps us strong.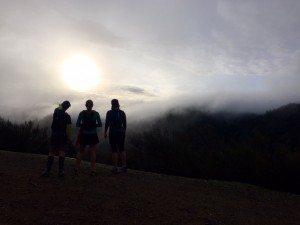 My wolf-pack keeps me sane. They keep me on my toes. They are resources for things I know nothing about. They build you up and remind you, that you are worth it and that you deserve the best. They are shoulders to cry on when life gets hard and they remind you when you may be making the same mistake twice.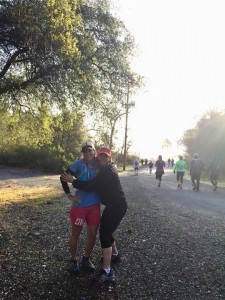 They give you hugs when you need them and they make you laugh.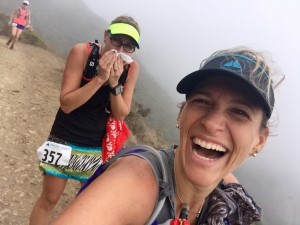 I adore my wolf-pack and while it seems stereotypical to "give thanks" this time of year, that is exactly what I want to do.
Thank you ladies for all that you do. Thank you for being a little bit crazy and a lot-a-bit fun. Thank you for being adventure seekers and thank you for supporting my often crazy ideas. Thank you for the hugs, the laughter and the tears. Thank you for listening. Thank you, for being you … my wolf-pack, our wolf-pack.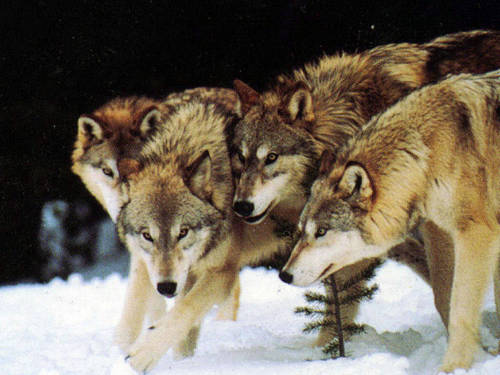 Happy Trails!
(and Happy Thanksgiving!)
~Trailmomma