After pacing my friend 25 miles in the American River 50 mile race, I got that post-race excitement bug. You know that feeling where you just can't wait for your "A" race to arrive even though at times, you don't feel 100% ready for it? That is how I felt after AR.
My mind has had waves of going a million miles a minute one second and then completely zoned out the next. We took a family trip to Disneyland a few weeks ago and up until that point, that trip consumed me. Planning, preparing and packing. It was a surprise for the kids so keeping it a secret required more energy than you realize.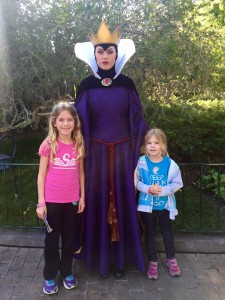 But once that trip was over, and we had walked 8 miles every day for 3 days in a row, I felt … exhausted! Then, the head games started. "You can't run anymore!" "You haven't been running." "Your last training run felt like hell." You know those thoughts that tend to creep in when you least expect it? Yea, I had those.
Then I paced at AR and felt pretty amazing which is prompting me to keep my training going as is but I also want to change things up just a bit. I have a pretty odd week ahead of me in that I have a race on Sunday that I am treating 100% as a training run. It has a lot of elevation to it. I have been on these exact trails before, they are not easy, by any stretch which in theory is great preparation for my "A" race in May but I also don't want to push too hard and end up having to rest longer than I truly want to.
I've also been experimenting with home-made plant-based fuel a bit and I plan to try it out at my race (you know, the one that is not a race), this weekend.
I purchased these cool reusable pouches to create my own fuel. They are larger than I anticipated but that's good because I want to be able to consume more plant-based calories with each serving.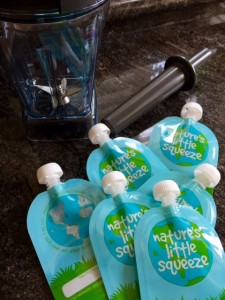 It may be dangerous to try these this coming weekend but I honestly don't have any other chances. I spent a night creating a mixture of flours and other odds and ends, to fill 3 of the pouches with. This round was a bit more savory and not quite sweet. Not sure if I will bring all 3 with me this weekend but if they are a success, I will write about it my race report. If they are not a success, I will also write about it. 🙂
These can also be used to fill with smoothies or puddings for kids which I also plan to try and do since the box they came in included six pouches. They are freezer and dishwasher safe and BPA free. It has been kind of fun experimenting and calorie counting.
I also went for a nice solo workout run on Monday by myself just to get into my head and to also test my fitness a bit. Monday was gorgeous and the trail that leaves behind my house is one that I haven't been on lately since I usually run so early in the morning. I couldn't help but stop and take photos.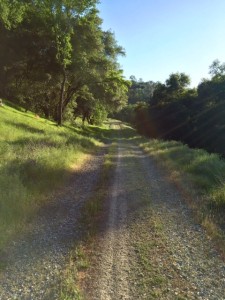 This trail leads you to a road that then leads you to another trail where I can do some solid hill repeats and also see some amazing views.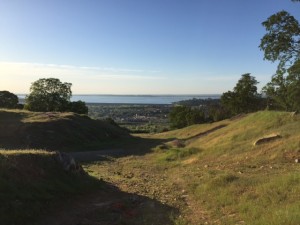 And one of my favorite trees lives here.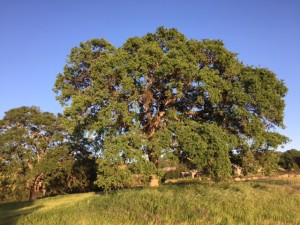 I ran/hiked up and down the hill and even did a heart rate test to gauge my fitness level. I was happy with the results. Even though my weekly mileage has been down this week, I ran long on Saturday and I will be running long again this weekend. I am not one of those runners who has to run every single day pushing myself beyond what my body really wants or needs. I have faith in my muscle memory and my body and I truly believe that if you treat your body well, it serves you well in return.
I saw a quote on social media recently that said, "Look after your body, or you'll have nowhere to live." That sentence could not ring more true and I think a lot of ultra runners (and road runners) should take this advice to heart more often.
I happen to love where I live. Inside and Out. 🙂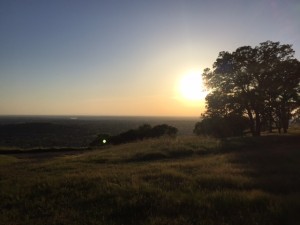 Happy Trails,
~Trailmomma