This past weekend both Stonegate and Burning Girl were out of town. I reached out to Pigeon early in the week and told her my plan for our run. She agreed and that was it. Easy peasy.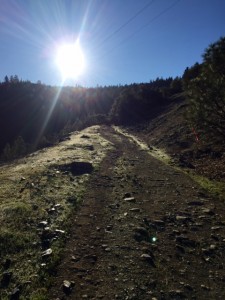 I have a race this weekend so I didn't want to push too hard but I did feel the need to test my legs a bit after last weekend's not so stellar run. Pigeon was game but had one caveat …. we needed to start early, like in the dark early.
This past weekend was also the first of the Western States Training Runs for the season. I have done this run for as long as I can remember but the high price and mileage covered were two reasons that I did not sign up this year.  This is also the year of Lance!
So 6:15 am Pigeon and I started off down the trail from the Overlook towards Cool. Luckily the sun was up fairly soon so we were not in the dark for too long.
My legs felt better than last weekend which was a welcomed feeling. I had made a deal with myself prior to the run that I wanted to attack K2 since K2 (and 3 other grueling hills) will be part of my run this coming weekend.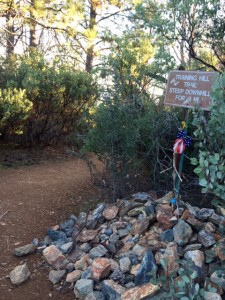 I left Pigeon at the base and just power hiked myself up that hill. Hiking it solo really  makes the hill seem that much longer but it also allows for more breathing room if you are not talking the whole way up. haha 🙂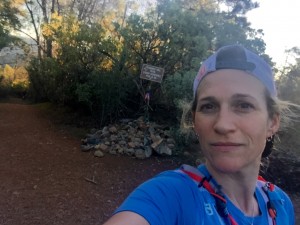 Overall it was a glorious day. The temps were warming and fast. Most of the ground was fairly dry and not quite so muddy.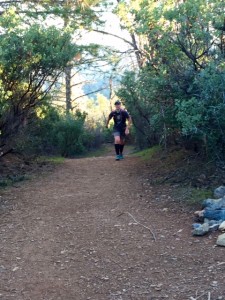 Pigeon and I had a nice day. She's getting stronger by the run and I was content to let my legs fly down the hills as usual but I was a bit more conservative this weekend as I didn't want to hurt myself before Saturday.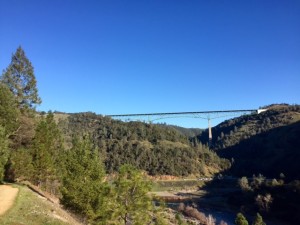 We reconnected at No Hands and ran together back towards the overlook. While on our way back we saw a KCRA news reporter at the top of Robie Point. She seemed to be waiting for us to run by so we just power hiked our way up the hill as she was doing her stand-up. ha! It was quite funny.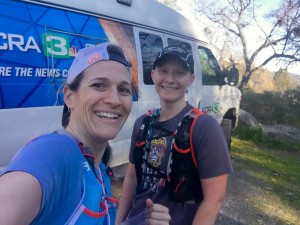 We had a nice laugh about that on our miles back to the Overlook. The news crews were there because Lance Armstrong was running in the training run that day.
Overall my legs felt good. They were nice and tired. Just the perfect amount of tiredness actually. The rest of this week will have a sprinkling of runs but mostly, I want to rest up for Saturday. Once Saturday comes and goes, I gear up for a mini solo vacation so lots to come!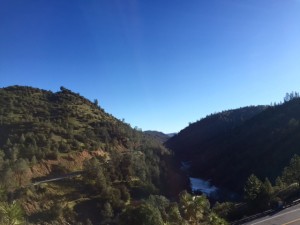 This past weekend was just the start of some amazing things to come. 🙂
Post run I ended up heading to The Purple Place, a local sort of "diner" joint here with the whole family and friends. That is no excuse for a poor recovery meal mind you.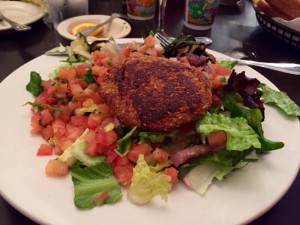 The Purple Place sells a great veggie salad. I ask for the portobello mushroom on the side (Vans loves it – I do not). I hold the cheese AND the dressing and I ask for salsa instead AND THEN I smuggle in my own veggie burger. 🙂 Yes, I am one of those people but this ended up being a killer meal post run.
After some errands, I was content to hang with my Peanut and read a book on the patio. Did I mention that Saturday was a glorious day?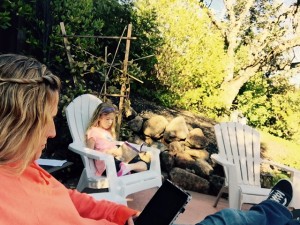 Happy Trails!
~Trailmomma