It has been a few weeks since my last post. Sorry about that. I took a quick (5 day) trip back east just days after the race and then returned home feeling quite drained and a bit behind in work/life.
I ran the first weekend home and it was a bit of a struggle. I blame a lot of it on lack of sleep and allergies. The minute I landed in California, I've been attacked severely by seasonal allergies like you wouldn't believe. I know I am not alone. Geez. I know rain is what we need but lordy has it caused a slew of allergic reactions in our house.
So when Pigeon and Stonegate said they were ready to hit the trails for a nice long run this past weekend, I was super excited and hopeful that my allergies would give me a break for the day.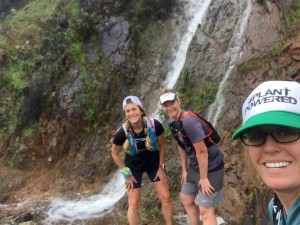 Wanting to get in some decent mileage we decided to do our usual loops adding and changing what we wanted to make the miles work.
Adding to the fun, my roommate from college mailed my girls her son's Flat Stanley. I decided to include Flat Stanley on our run. 🙂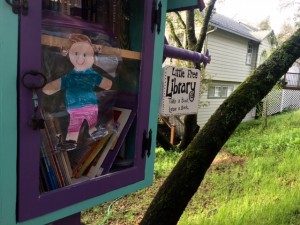 Our first loop was about 7 miles plus and did not disappoint. We were able to see some amazing waterfalls.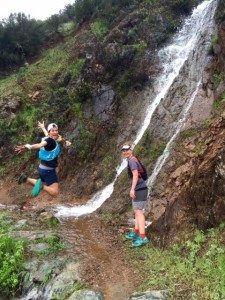 Then we refueled and dropped some gear off at the car. It was getting warm and the rain was holding off for us.
We started our second loop up Stagecoach hill. Stonegate was waiting for a friend to come join us on the second set of loops but he had not arrived just yet. So the three of us took off hiking up Stagecoach with the plan that Stonegate would turn around when she received notice that he had arrived and would head back down.
Well, we all reached the top of Stagecoach and it was then that Stonegate got the text that Paul had arrived. So she headed all the way back down as he was working his way up.
Pigeon and I decided instead to work on our power hiking skills. We'd run about half way down and then turn and power hike our way back up. We did that three times before we caught up to Stonegate and Paul who were climbing back up.
Through Auburn we ran to the Overlook and then back down towards No Hands. I had to stop by No Hands to remove a rock from my shoe … once again, we decided to have some fun jumping around off the rocks (really we were making fun of this trail running video that made the Facebook circuit earlier in the week).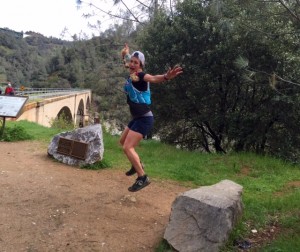 We all refueled at No Hands and then started making our way up K2.  K2 was actually quite busy! I ended up passing two men who were out there hiking. I am still working on my hiking skills to get ready for  13,000 ft of climbing come May.
Once we regrouped at the top it was time to fly down roller coaster back to No Hands. I thought that I would zoom like I have been lately but about half way down, my body just said, "Nope, not today!" The trails were super thick and sticky and every so often, we'd run into the trail maintenance crews out there so I took it a little more conservatively. My legs were happier with that.
When we all met at the bottom, we decided not to do another loop and to call it a day. I think we were all a bit tired. This was the longest toughest run I have done since FOURmidable three weeks prior.
We ended up finishing up at the perfect time as the winds started to pick up and the temps started to drop. We had perfect weather for our run but Mother Nature had decided enough was enough.
POST RUN FUEL
After I got home and showered, I warmed up some Split Pea soup that I had made earlier in the week along with a gluten free roll. It was exactly what I needed to warm up and refuel.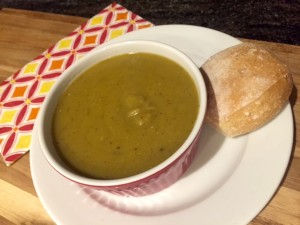 Overall it was a great day. I am happy with how my body responded during the run. I almost thought too much time off would hurt me but it was probably just what the trail doctor ordered.
I especially enjoyed all the laughs we had out there. Running with friends really can make all the difference in how you feel sometimes.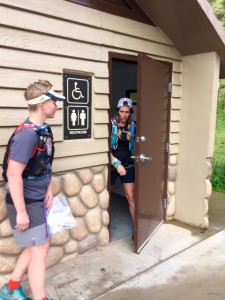 This photo makes me laugh so much so I had to include it. Before we climbed Stagecoach, I used the restroom and had left Flat Stanley outside (some things Flat Stanley doesn't need to see).
Pigeon and Stonegate were trying to play a prank on me but I foiled it. My face cracks me up. 🙂
Laughter on the trails truly is the best!
Happy Trails!
~Trailmomma