Back in August a person who I admire, respect and look to for a lot of nutritional guidance asked me a question. We had exchanged some emails back and forth and in her last email to me she asked me point blank, "What Lights Me Up? How can I serve people best?" I don't think I ever fully responded to her email but the question has been festering in my head for months. For a while, it was ALL that I thought about. At times just thinking about the question truly depressed me. I will be honest, some nights I even cried. Why? Because I didn't have an answer. I know what I "like" and I know what I "think" my dream job in life would be but honestly, I could not, on one hand, count anything, ANYTHING that I was truly good at or excelled at or that people reached out to ME to handle. Sad right? I think so being that I am almost 37 years old.
 
I even went to work and wrote the question down: "What Lights Me Up?" and "How can I serve people best?" The things I listed are the things that I am interested in learning more about or perhaps enrolling in but is it a career? Would it be enough to support my family and would it truly make me any happier? Am I alone? Am I the only person who has no unusual talents or skills? If you opened up the dictionary and turned to the definition of "plain Jane" you'd find my photo. I am sure of it.
 
Even my vocational background is disjointed and confusing. I went to college for television production and immediately out of college I got a job working for a public television station as a production assistant. I worked my way up the chain topping out at Producer (kinda sorta) Reporter. I loved it. I loved my job, I loved the people I worked with, I loved being creative and creating visual stories for people to view from the comforts of their own home. As it frequently happens, my program/station lost some funding and I was let go. I was young  and in my twenties. I guess  the powers that be assumed I'd bounce back but the television industry is very competitive, temperamental and difficult to sustain. I had also met Vans and did not really see myself leaving the state to compete in another market. Instead, I went back to school to earn my paralegal certification. Why? I don't know. I honestly do not know and while I don't regret the decision (entirely) I often wonder if I had pursued a different road, where would I be today?
 
At that time, I was running. Actually I had just started training for my first half-marathon. I knew that I loved running and I had always been an active athletic person. I was a vegan at the time (still am) and I also discovered that I had Celiac Disease. These three things are probably the first three characteristics people think of most when they think about me. "Oh there's Trailmomma, she loves to run and she's a health nut. Did you know she's a gluten free vegan!" I'd say those are my "labels" if you had to label me and I am okay with that. I love being vegan and I love reading about nutrition and living a plant based diet. I love learning about gluten free options and the strides the industry is making in Celiac research but the biggest thing having Celiac Disease has done for me is that it has opened my eyes to the damage that processed wheat can do to your body. I digress and I am sorry but as you can see the topics of fitness and nutrition really speak to me. So of course I often wonder if I had not gone to paralegal school and instead had pursued my personal training certification and some sort of degree in nutrition, where would I be today? Would I be happier?
 
Poor Vans. The topic comes up often. For over a year now I have been bugging him and pestering him that I would love to take the TRX Certification Course in San Francisco and also earn a Plant Based Nutrition Certificate from Cornell University but Vans is the voice of reason and he asks me, "I support you 100% in whatever you want to do but what would you DO with it?" He is right to ask me this. These courses are not cheap and let's be honest, I have a full time job with two kids who are doing gymnastics, swimming and all the things a new kindergartener (and little sister) does when she is five. Life right now it not leaving much room for extracurricular activities.
 
Yet not a day goes by that I do not think about the question that Ange asked me. I don't want anyone to think that I hate my full time job either. I work for a very good company and it has been a long ugly road of law firm to law firm to get here. My current employer is good, the people I work with are nice and even the company's purpose is to help people. Of course it has its politics like any other large corporation but so far, it isn't anything that would make me go running for the hills. I also did not intend to write this fishing for comments hoping for a pity party or an ego booster. I wrote it for the simple fact that I am not doing what I love. I am not doing something that lights me up every day. Is that even possible? Or is that only something for people who have great luck in life? I am sure someone could argue that if you wanted something bad enough, you'd work hard for it and make it happen no matter what. That may be true but does that someone have two kids that go to daycare and who will someday (I hope) go to college? Get married? Let's face it, the economy is not great and I have been on the side of being unemployed. Like most parents do, we sacrifice our happiness for our children. Of course I don't want my girls to see me miserable or pursuing a life that just doesn't make me smile or laugh but I also want to be able to provide for them. It is such hard and difficult road.
 
I often think of my mom. She died when I had just turned 16 years old. In the time I knew her, I didn't know her to have a "career." Yes she had jobs. She worked. Both of my parents worked yet there were periods when my mom didn't. We were not well off but we always had food on the table and I had toys and I was able to play all the sports I wanted. However, my mother never seemed happy with her jobs UNTIL she started working in our neighbor's dried flower shop. It may be a small thing to some people but it was a huge deal to her. She was crafty and very good with her hands. She created the most beautiful dried flower arrangements and they sold! People loved her work. Sadly, my mom passed away when she 47 and she had not been working at the dried flower shop for very long. That haunts me. I loved my mom very much and she was a great mother but I don't want to be 47 years old and finally find the job I should have been doing all along. Who knows how much time is left? Who knows if tomorrow will come? The one thing I took away from her death was that you should live life like there is no tomorrow. Speak your mind when you can and make the most of what you have because it may not (or they may not) be there tomorrow.
 
Now don't get me wrong, my kids and my family are what truly light me up. Nothing makes me prouder than my girls and watching them grow before my eyes.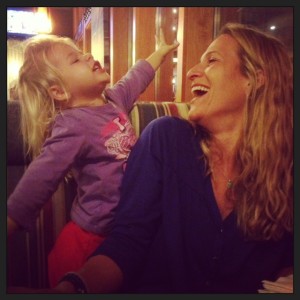 When I talk about my family I know that I am glowing because my love for them shines right through. The Peanut learned how to ride a bike recently. I have never been more proud of her and of Vans for having taught her. She was beside herself that she even yelled "I am doing it!" while riding.
I just don't know what road to take I guess professionally. I love that I have a "career" and that my girls see me working for such a huge corporation yet what they don't hear is me talking about how much I love work when I am at home because the reality of it is, I don't. It pays our bills, lets us live a comfortable life
and allows me to provide for my kids.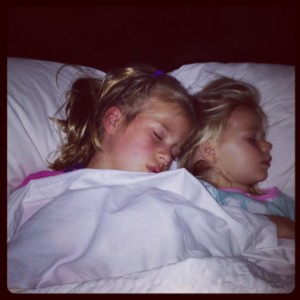 Clearly there are no words of motivation or inspiration in this rather long and honest post. If you are still with me reading, thank you.
 
Obviously I don't have any answers right now. There are small doors opening for me including a small gig at a soon to be local running store. I am passionate about running and getting people to run so maybe something will unfold for me yet. Or maybe this will just be another notch in my part-time job repertoire (that is a whole other post right there).
 
But what about you? Are you happy doing what you are doing in life? What lights YOU up? What are YOU good at and how can you help people? I can't thank Ange enough for presenting me with this question and now I present it to you.
 
~Trailmomma