Even though it is only Tuesday, so far it has been a good week! Tonight I came home to find a package in my mailbox from this girl. Woo hoo! A few weeks ago, I commented on her blog and I won a pink HooRag!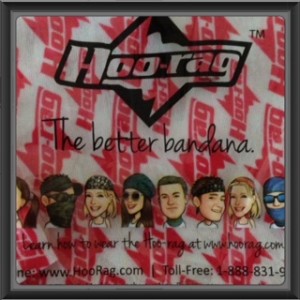 Krista, as you can see from her blog, has a bunch of uses for her HooRag (and looks a helluva lot better in it than I do). I took the easy route and did what I thought was probably the easiest (and dullest) of uses.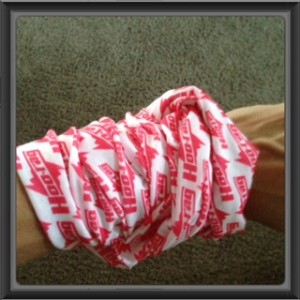 Snot rag on the wrist for running.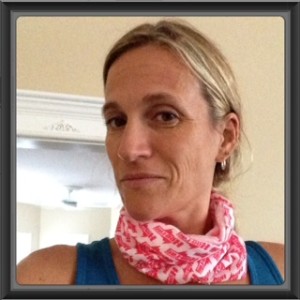 Horrible photo Neck Scarf for colder running weather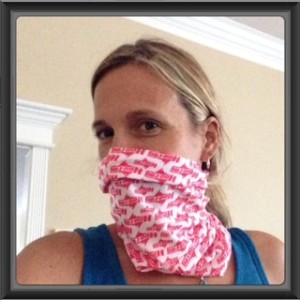 Something to wear when I rob a bank or run in this smokey weather.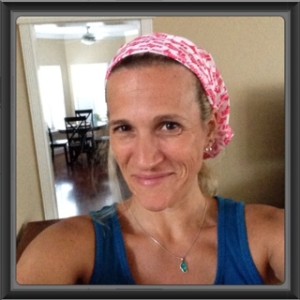 Or the good old doorag/head band look
Right after I took that last photo the Peanut entered the room and said "Mommy, what is on your head? Isn't that what old ladies wear?" Hmm, smart kid.
Even though I have not been running very much lately, I have plenty of ideas for the HooRag and I can't wait to put them to use.
You can always check out their website: www.hoorag.com if you want to see their youtube video to learn more or purchase one. Vans kind of liked it as he needs something to wear under his bike helmet to collect his sweatiness. I am so glad I won a pink one! He won't steal that from me the way he has taken my various arm sleeves in the past.