Sorry I have been missing from posting here lately. I have been busy mostly because I absolutely LOVE the month of October and am jumping at any chance I have to be outside.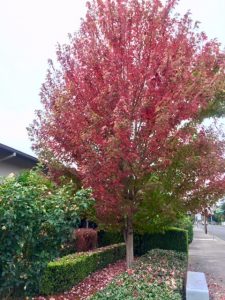 I apologize for being vague here, but I am juggling a lot "balls" in the air right now all related to various projects that I essentially have created for myself. I can't help it, I love being busy!
Hopefully, when the time is right, I will be able to share more.
So in exchange for a vague post, I'll just fill you in on some of the things I have been doing lately.
A few weeks ago, Stonegate, another friend and I created a relay team called The MOMsters and ran The Folsom Lake Ultra Trail 100k (relay) also known as F.L.U.T.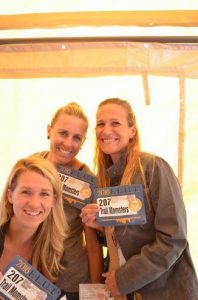 It was my first ever trail-relay and I was running a section of Folsom Lake that I have never run before.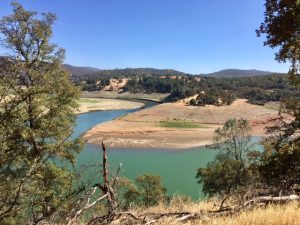 The run was tough. My section was 25 miles, a lot of pavement and quite a few climbs.
Unfortunately, our team did not finish. Stonegate started her leg at 3 pm in the afternoon, when it was already quite hot outside. She mis-judged her fueling routine with the later start time and ended up not being able to finish her leg. She was pretty ill and I know for her, it was a very tough decision to make. As her relay team, we didn't care one bit, we just wanted her healthy.
After that, I took a "me-day" from work and ventured to Santa Rosa!
I wanted to visit True North Health Center in Santa Rosa, the home of Dr. Alan Goldhammer and Dr. Doug Lisle.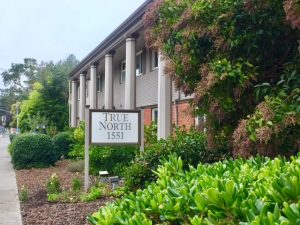 While there I saw a cooking demo which was great because I am hosting another plant-based cooking demo in a few weeks! I am kind of excited about it too. Hopefully I will do a post about that as well.
It was really interesting to see how someone else demonstrates certain cooking techniques to others.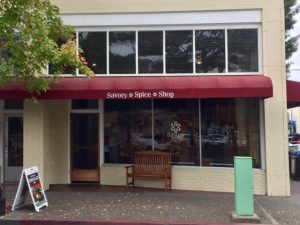 After the cooking demo, I visited the Savory Spice Shop and was in total spice heaven!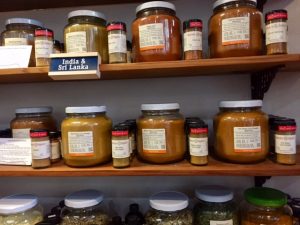 I bought some fresh herbs and spices to try at home.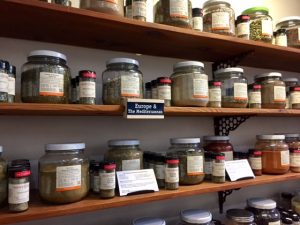 My time spent in Santa Rosa was brief but lovely. I had never really been there before (that I can recall anyway) and I can't wait to go back.
THEN, I had a friend who I met at Plant-Stock in 2015, text that she was headed my way and was wondering if she could crash and visit for a few days with us. I was beyond excited to see her!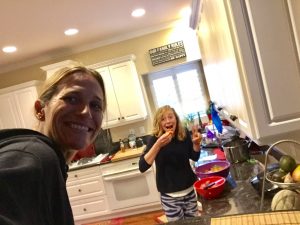 Tara is a bundle of absolute positive energy. She is a joy to be around and my girls had a blast with her. Hopefully they didn't scare her from having children in the future! 🙂 My kids were pretty wired when she was here and in rare form. Squeaker was on fire and quite hilarious.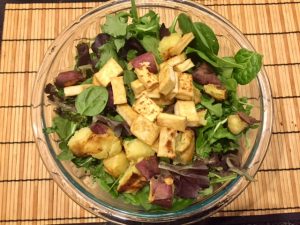 Unfortunately, Tara picked the worst weekend to be here because we had our first ever major storm. A weekend full of rain and wind which doesn't make for great hosting and sightseeing.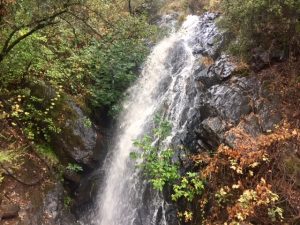 While she does run trails, Tara didn't have storm weather appropriate running shoes with her so she wasn't able to join Stonegate, Pigeon, Miss P, Pearls and I on our Sunday morning run in Auburn.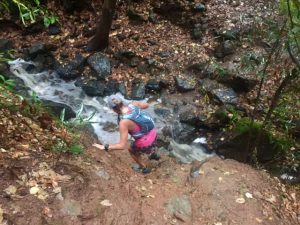 We were the only ones on the trail and we had one helluva time!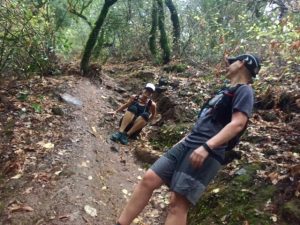 It was MUDDY and slippery but oh.so.much.fun!!!! We ran, we laughed and we all were in total complete heaven.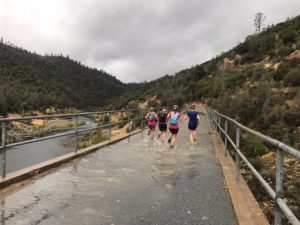 How often do you find a group of women like us who live to get muddy and soaking wet at the butt-crack of dawn on a Sunday? 🙂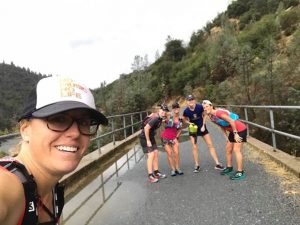 So, as you can see, I haven't been hiding under a rock. I've been out enjoying nature and all that October has brought with it thus far.
Like I said earlier, I hope to be able to share some of the projects that I have been working on lately with you or at least the status updates of those.
I am hosting another plant-based cooking demo later in the month for a small group of people who are interested in learning how to cook plant-based. I am excited to open my kitchen to them and to answer any questions they may have about the way that I cook.
Hopefully, down the road, maybe I can do more of these or even better, be invited to other people's homes to  show them how to use what they have to cook and eat plant-based.
Until then, I am enjoying some family time and some adventures.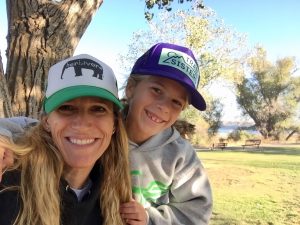 Happy Trails!
~Trailmomma